ABOUT GLAP
Global Liberal Arts Program (GLAP)
Today's world is changing dramatically.
The progress of globalization has enabled values to transcend national borders, generating new forms of conflict, and leading to uncertainty over what lies ahead.
Given such circumstances, it is crucial for universities to foster people with the ability to thrive in this changing world.
Since its foundation, Rikkyo University has pursued higher education to cultivate true global citizens, based upon the educational principles of liberal arts
and Christian values.

As Rikkyo University seeks to advance its educational principles further, the Global Liberal Arts Program (GLAP) was introduced in April 2017 to educate future global leaders who can think and act spontaneously, as well as live in harmony with the people of the world.
The liberal arts spirit of free academic inquiry nurtures students' capabilities to conceptualize new ideas, and to transform society in order to tackle a wide variety of challenges. It also nurtures students' empathy to live together with the people holding diverse values and worldviews.
What GLAP offers is precisely the kind of education that is needed in the turbulent contemporary society and into the future.
Join us in the Global Liberal Arts Program to learn together and succeed on the world stage.
Highlights of the Global Liberal Arts Program (GLAP) ~Nurturing Future Global Leaders~
Easy access to academic advisors!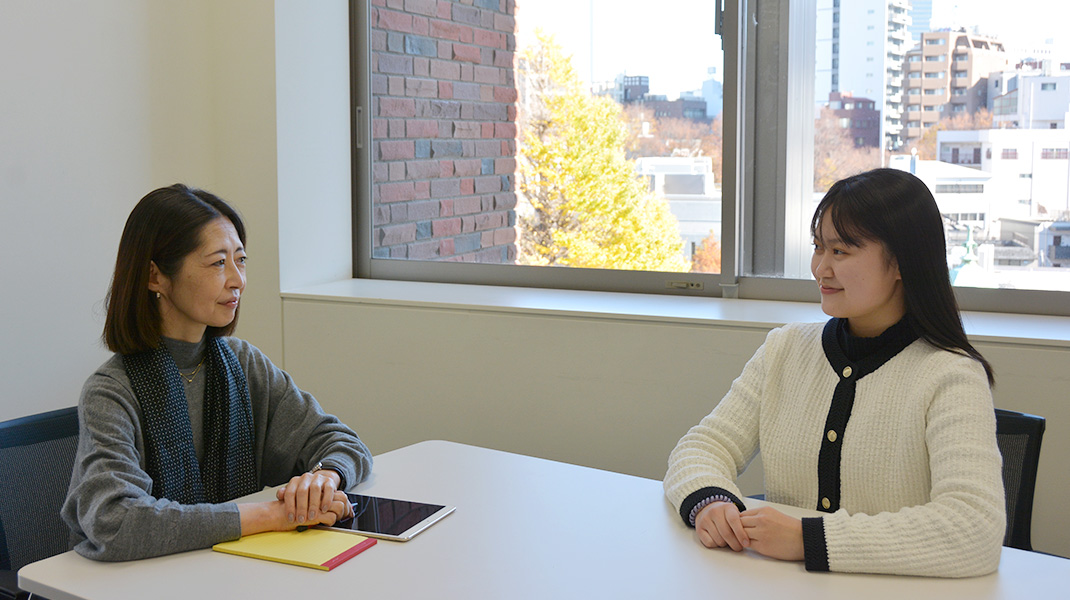 GLAP offers small class education, the academic advisors provide individualized and meticulous support for students, including counselling on studies and interim interviews. Students can take educational counseling and discuss any problems they have which include course consultation for study abroad, speak with academic advisors daily in a relaxed environment. Even while studying overseas, students are able to remain in constant communication with their academic advisors through monthly reports. GLAP's academic advisors are teachers who are easily accessible and students can talk freely about anything in university life. After students select their area of specialization, they can also consult sub-academic advisors in each area on specialized learning.

A comment from GLAP student
My academic advisor is a professor whose classes I have taken, so it is easy to talk to her and I can consult with her either in English or Japanese. During our counseling, I can talk about not only my overall studies but my daily life problems. I did not expect to receive such kind support at a university. It is a great opportunity to become closer to your academic advisor, and you will definitely get motivated after having the counseling! (Sophomore, Claudia Naomi Takahasi Nitzuma)
*as of the time of this interview
Rikkyo University's Global Liberal Arts Program is an advanced program created to meet the social needs of and nurture individuals who will play leading roles in the 21st century global society. As countries and regions become borderless, resolving the various challenges in increasingly complex societies, they require a free spirit bound by not just one limited type of wisdom, but also a strong resolution to live together with diverse people using the global common language of English, and a flexible attitude for judging things from multifaceted viewpoints. If you want to be active on the global stage and awaken your latent abilities, why not take the bold step of entering this program? Rikkyo University's Global Liberal Arts Program offers learning that will fulfill your expectations along with fantastic peers with whom you can mutually improve throughout your lifetime and also gives you the opportunity to connect with like-minded peers with whom you can experience a mutual exchange of ideas and share knowledge and wisdom lifelong.
Director, Center for the Global Liberal Arts Program