PROGRAM
Global Liberal Arts Program (GLAP)
Developing Global Leadership in Four Years
~Overview of the Global Liberal Arts Program Curriculum~

GLAP students accumulate a wide variety of learning experiences in order to become a new type of global leader. After graduation, students are expected to enter graduate programs anywhere in the world, or become active players in multi-national corporations or international organizations, such as non-profit or non-governmental organizations.
Pick Up
Tutorial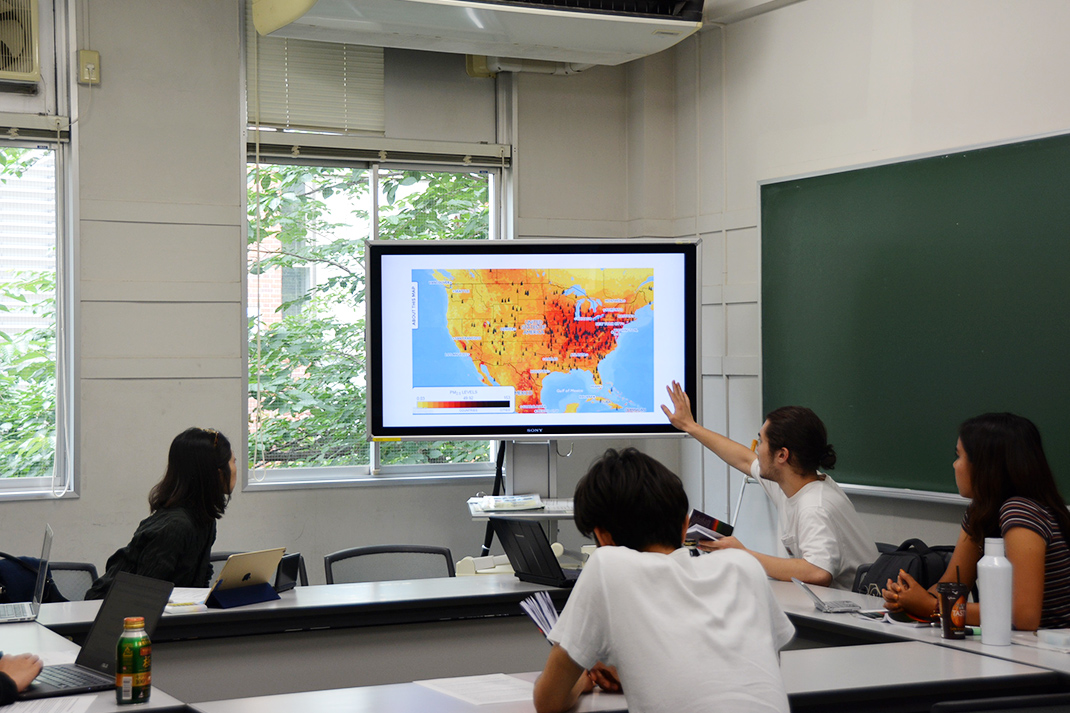 Tutorial 1&2, considered to form the core of GLAP courses, are offered in classes consisting of a maximum of 5 students. The classes are held once a week during the Spring and Fall Semesters in the 1st year and aim to comprehensively improve English skills such as critical reading, academic writing, presentation. Students read two reading materials (topics are selected from Humanities and Social Sciences) per term. Before each session, students read the assigned materials and prepares for presentations. In each session, after students' presentations, instructors and students confirm their understandings and have discussions. When the class has reached the end of each reading material, students are required to write an essay (e.g, analytical essay with research questions).

Tutorial 1&2 encourages students' all-round learning by preparation and review through active participation in classroom activities. Full support is provided from the instructors, and stimulating interactions between instructors and students are offered. Students may experience hard times as they develop their skills, however, these classes are challenging and satisfying.
GL111(Global Leadership Program)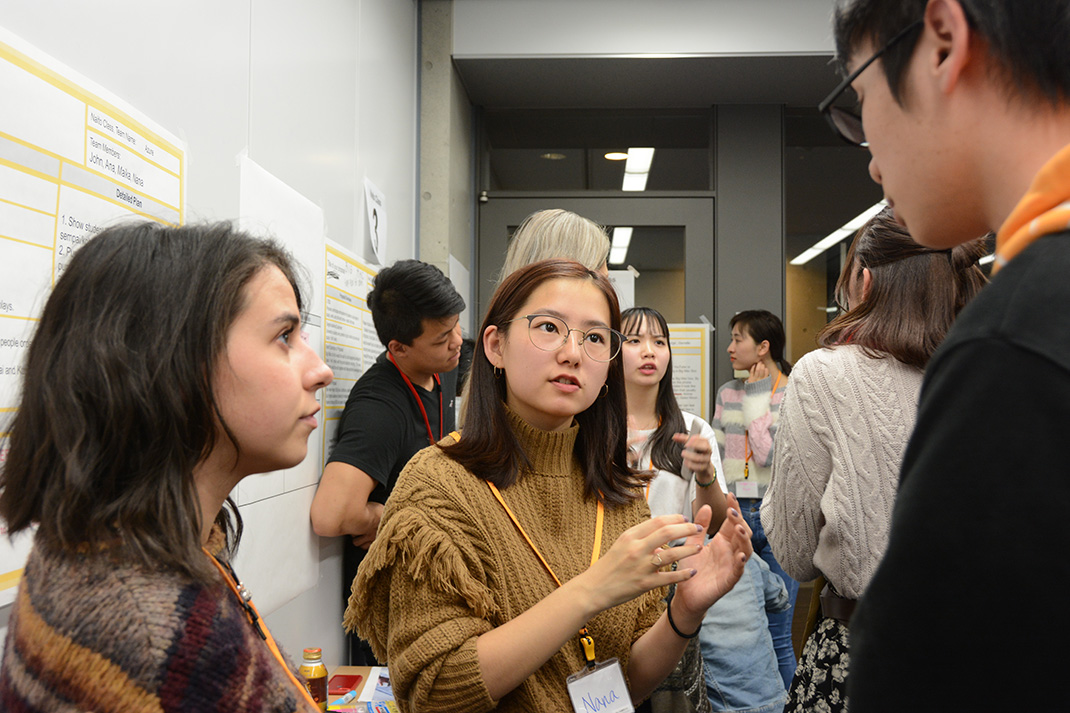 GL111 is a Global Leadership class that uses problem-based learning. GLAP students will work with international students and Japanese students from other colleges to complete a project that resolves a real problem proposed by the client. During the course, students learn about diversity as they communicate with people from different backgrounds. They also learn to put themselves in other people's shoes, by feeling the pain of the client, through investigating the problem. Beyond problem solving, students also learn three elements of leadership without authority: sharing goals, setting good examples, and enabling others. For example, to learn about goal sharing, students express their personal leadership goal and a goal of the team at the beginning of every session, and reflect on both at the end.

By working on the project, students learn to work together in small teams and experience failure and success at the same time. Sometimes the group works well, but occasionally conflict also happens. To help them to understand their learning from this real experience, students reflect on their group work, give positive and negative feedback to their team members, and receive feedback from others. Many students tell us that such feedback is very helpful, and it is very important to learn to receive and give feedback. For many people, it is important, but very difficult to express their own opinion on other people. Finally, students learn that feedback is very important to know oneself, by respecting and receiving feedback.
World History
The aim of course is to provide students with both the tools and the platform to analyze and discuss controversial issues in Modern World History. In order to realize our position in an increasingly globalized society, it is imperative that we try to understand the factors and events that shaped the Modern World. The study of History in this course will develop students' critical thinking skills and at the same time provide them with a deeper understanding of what it means to share a common humanity.

Course themes will include Colonialism and Slavery, Enlightenment and Revolution, Evolution and Imperialism, Liberal Democracy and Authoritarianism, Independence and Nation building.