Aug 09, 2022
Summer Intensive Courses were held in person with professors from partner institutions overseas.
OBJECTIVE.
For the first time in 3 years, since the summer of 2019, we invited teachers from our overseas partner institutions to Rikkyo University to conduct intensive summer courses in person.
Professor Karleen West of the State University of New York at Geneseo, GLAP's partner institution overseas, visited Rikkyo University this year.
The class focused on "democratization, elections, social movements, human rights, and environmental sustainability," comparing and analyzing the role university education has played in global politics and political transitions.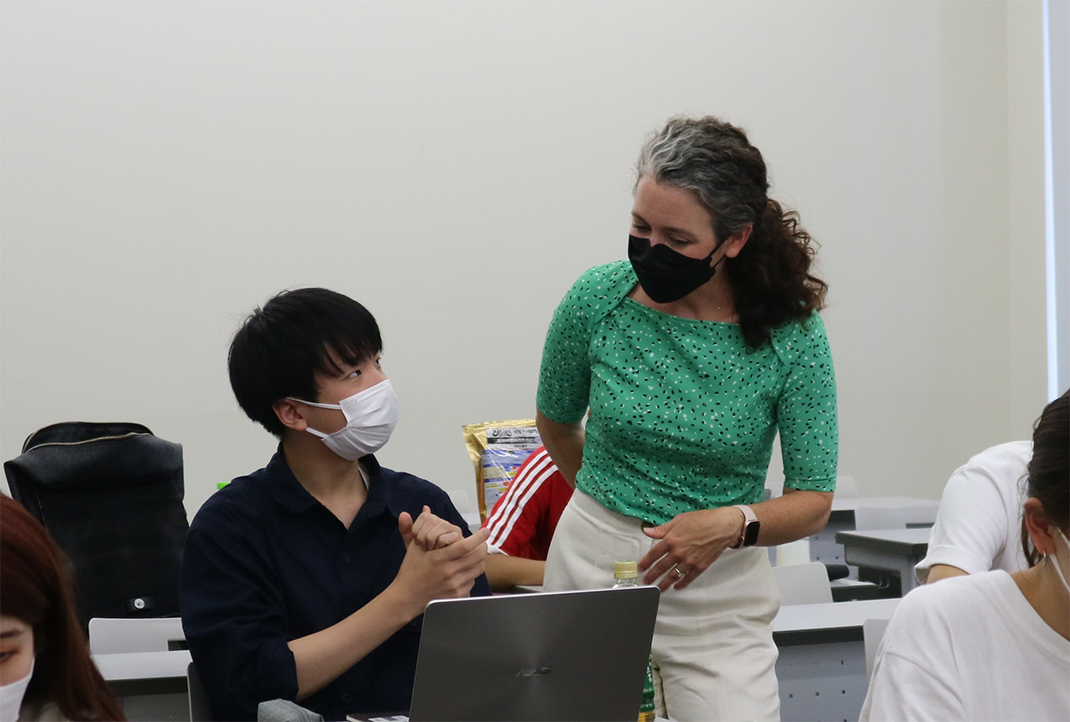 Less distance between the students and teacher allows students to ask questions at any time
Students proposed their own analysis of university facilities, exhibits, etc., in line with the theme, and conducted fieldwork on campus, writing their own reports, made discussions and presentations.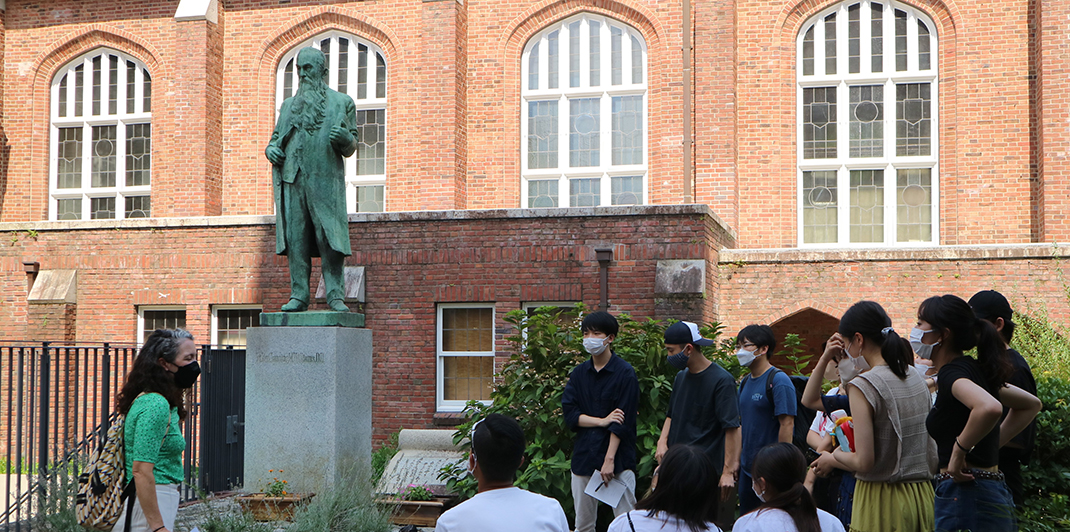 In front of the statue of the Channing Moore Williams
Based on the students' suggestions, we visited the statue of "Bishop Williams," the founder of St. Paul's School (Rikkyo University), the "Mather Library Memorial Hall/ Rikkyo Gakuin Exhibition Hall," which is the university's history museum, and the "Global Lounge," which is a space for exchange and learning with international students. Some were places that the students use on a regular basis, while others were places that they were visiting for the first time.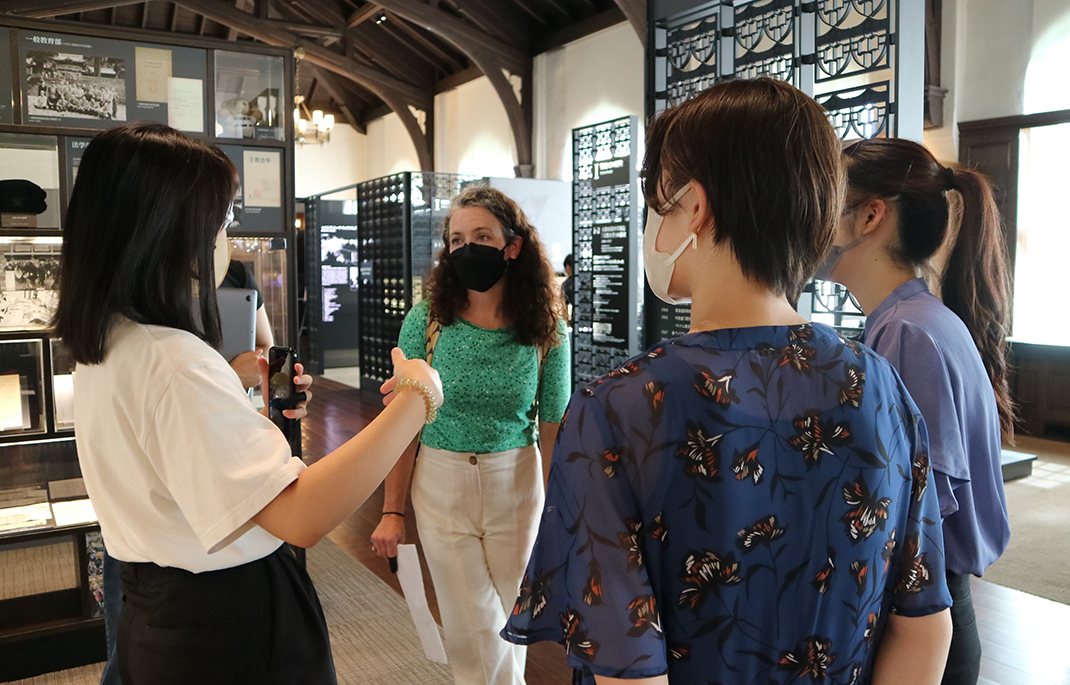 At Rikkyo Gakuin Exhibition Hall
By considering the state and transition of world politics from various perspectives through a university education, students were able to find a side of our own campus we have never found before during 5 days.
The liberal arts classes taught by professor from partner institution overseas provided students with a stimulating five-day experience.
Search Articles
by Categories
by Academic Year