Leaning 'Liberal Arts' in GLAP ?
Nakagomi, Sayaka
Apr 01, 2019
Faculty Members
In this globalizing world of the 21st century, we are required to be global leaders who can gain a wide range of perspectives and who can correspond suitably too many circumstances in fields such as politics, society, economy, science, environment, education and culture. 'Liberal arts' is considered to form the academic core of GLAP -Global Liberal Arts Program- as its name shows. It is also understood as an education which encourage students to pursue their own academic interest, expand academic horizons, and better understand a variety of theories and philosophies.

Education in GLAP is attractive in three points. First, you can practice 'liberal arts' education to see what and how you can learn from it. Second, you can work hard together in a small but diverse community. Last, you can learn to take independent actions through such education.
What is 'liberal arts'? Let's think about it and practice it together.
You will constantly come across this question through your four-year study in GLAP. All first-year students will take a compulsory course, 'Liberal Arts in Higher Education' in their first Spring Semester. Here, students and the teacher will cooperate to set various questions and to answer them in order to approach what 'liberal arts' is from diverse perspectives. Why did 'liberal arts' emerge in Ancient Greece and Rome? How did it develop in Europe and in the United and enter Japan? Why is 'liberal arts' seen important in the globalizing world of the 21st century? In order to answer such questions, you can not only find your own answers through pre-readings but also reach deeper understanding by comparing and criticizing different opinions in group discussions with other students in class.
Let's work hard together in a small but diverse community.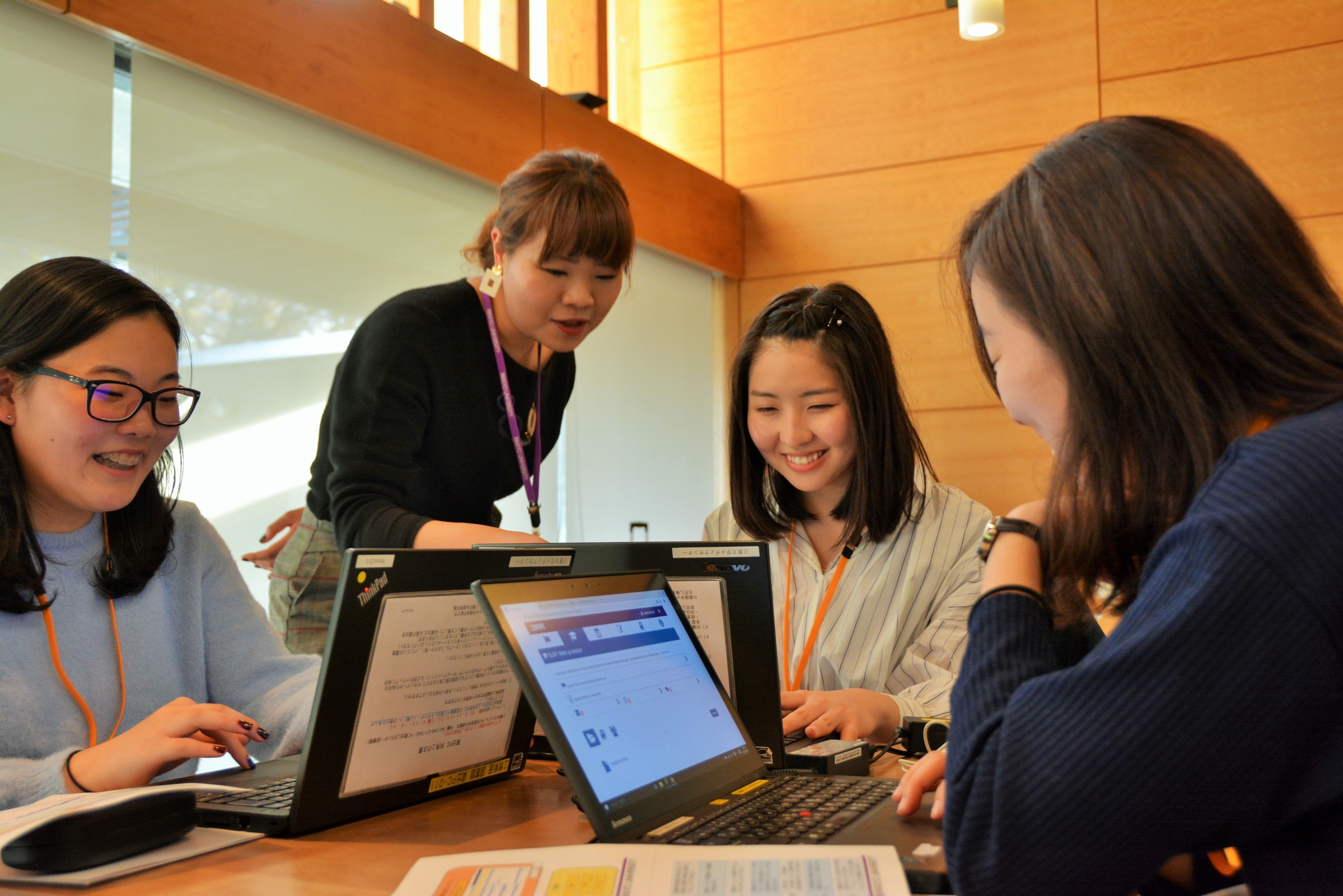 While Rikkyo University have about 20,000 students in total, we only have about 20 students in GLAP which is extremely small-sized. Therefore, in this small community, teachers and students are able to have close communication with each other to have better understanding. In the 'Tutorial', which represents GLAP's small-sized courses, one teacher and about four students form one class and engage in class discussions based on reading materials covering a wide range of topics from Humanities and Social Sciences. Furthermore, teachers and students in GLAP have diverse backgrounds. You can widen your perspective by experiencing such variety in Tutorial classes. Learning in GLAP will enable you to work hard and experience collaboration in a diverse community.
Let's take independent actions to create your learning environment.
In many of the GLAP's small-sized courses, both teachers and students are responsible to build their learning environment. It will be important that all of you will show active class participation, will respect each other and will build a healthy environment by your own hands. In the one-year Study Abroad which starts from the Fall Semester of the second year, you will experience a very different learning environment outside Japan. Please experience a different globalized society through communicating with teachers and students with even more diverse backgrounds during your Study Abroad. We are sure that you can reach new perspectives which may not be gained when living in Japan only.
GLAP is a place where teachers and students with various backgrounds work together to understand and to practice liberal arts, one of the core academic spirits of Rikkyo University. Let's become a global leader with wide knowledge and flexible and critical thinking skill by experiencing GLAP and Study Abroad!